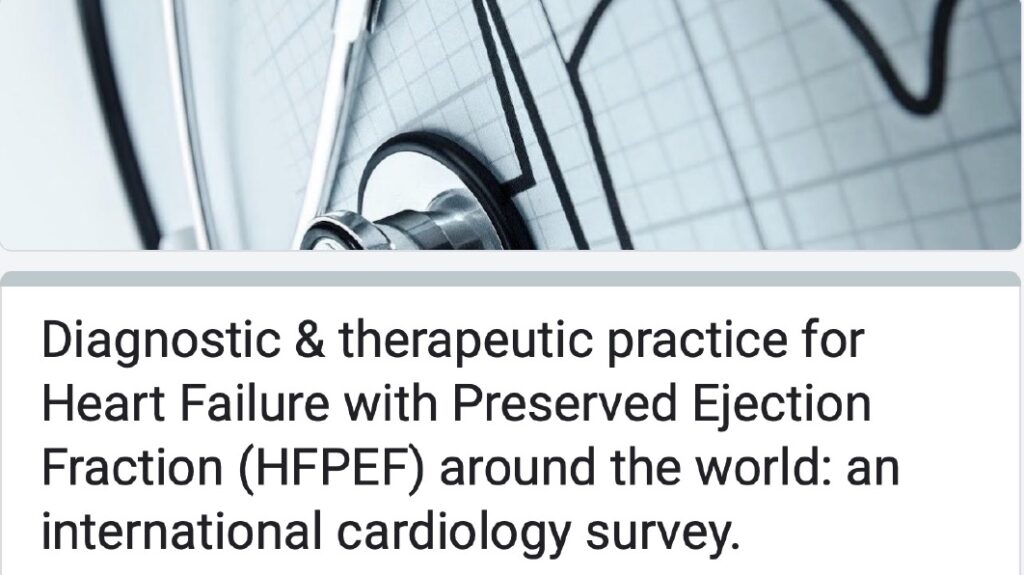 Dear,
On behalf of Nathan Newton, who made this after discussion with HFA leadership to allow more insights into HFpEF approaches, we invite you to fill in this international HFpEF survey .
It only takes a couple of minutes.
Diagnostic & therapeutic practice for Heart Failure with Preserved Ejection Fraction (HFPEF) around the world: an international cardiology survey.docs.google.com
Thank you for your time and collaboration.